台北所有來現場參觀,以及購買作品的貴賓們,再次獻上最深的感謝
以及所有本次參與YAT的工作人員們,讓?們幇忙許多,非常謝謝?們!

GALLERY MAISON D'ART (JAPAN)

木本起佐子/Kisako KIMOTO



GALLERY MAISON D'ART presents "La coquette"

@ YOUNG ART TAIPEI 2015

YOUNG ART TAIPEI / ヤングアート台北
-YOUNG ART TAIPEI (as known as YAT) is the leading contemporary hotel art fair in Asia .
Artists:iwata mayuko, Ra'yka,Yoichi ITAKURA, Risa mehmet, Kyoko NAKAMURA↓, Arimofu, Syota SASABE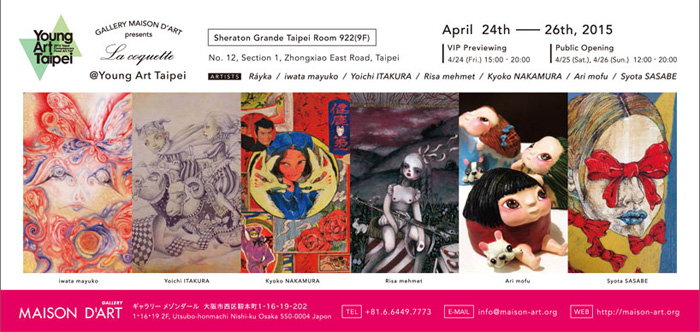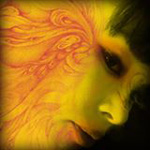 -iwata mayuko,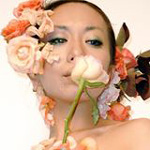 -Ra'yka,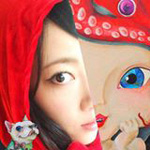 -Arimofu,
stay during the period @Room 922, Sheraton Grande Taipei.

2016 April,MAISON D'ART presents
the exhibition, "MUSE QUEEN"
@MAISON D'ART GINZA


Kyoko NAKAMURA "oinari-san"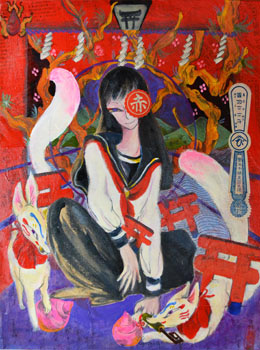 Please do not hesitate to contact us!


GALLERY MAISON D'ART



TOP

Copyright (C) 2015 MAISON D'ART All rights reserved.